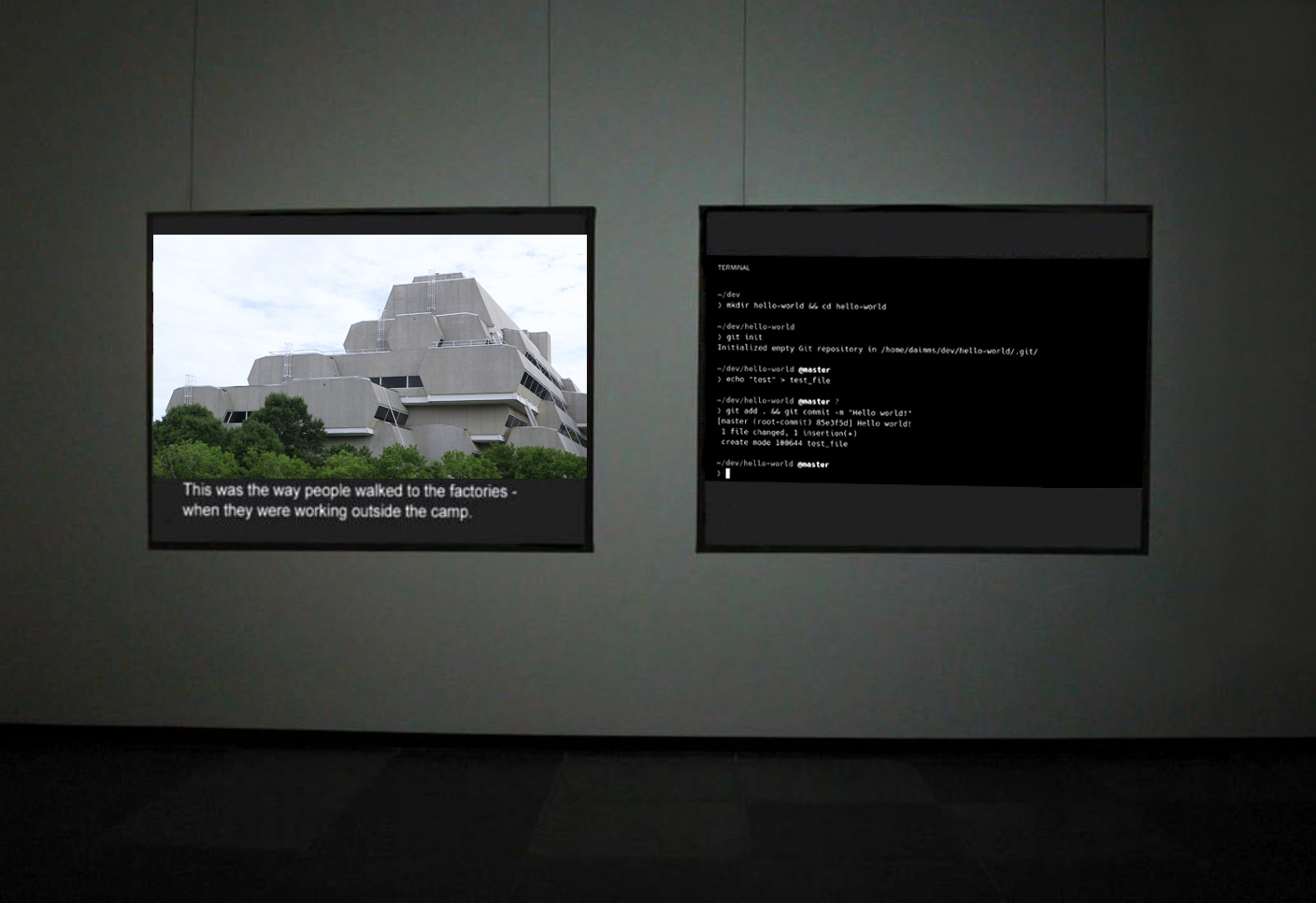 22.5 degrees of possibility, 2018 , 2 channel video , code, (work in progress)

Original sound- Yoav Shemesh
The Wellcome Burroughsbuilding in North Carolina was designed by renowned architect Paul Rudolph who was commissioned in the early 1970's to design a state of the art laboratory facility. The building was once a symbol of ingenuity and progress both in its visionary design and in its use. It's striking 'stacked' visual affect and use of cutting edge materials were a symbol of innovation and technological advancements. Today, after changing hands and some parts being demolished, it stands uninhabited, unimportant and neglected. As such, it is a relic of an era that resonates of an unfulfilled promise.

The film examines the relationship between image, sound, text and how those formulate narratives. I used a specifically designed computer code to randomly link sound and visual to text extracted from a literary archive. The archive is constructed from science fiction novels written in the early 70's that use architecture as a method to convey psychological fears of the future and technology such as J.G. Ballard's High Rise.The film reflects my interest in how both the novels and Rudolph's master piece depict societies complex relationship with the future through architecture and the way we view these moments in time today.

The name of the film is derived from Rudolph's cascading, A shaped design which mirrors the 22.5-degree slanted ridge at the buildings site.

The nature of the film intends to be a live performance of a machine where the code extracts in real time.

© Michelle C. Gevint 2018