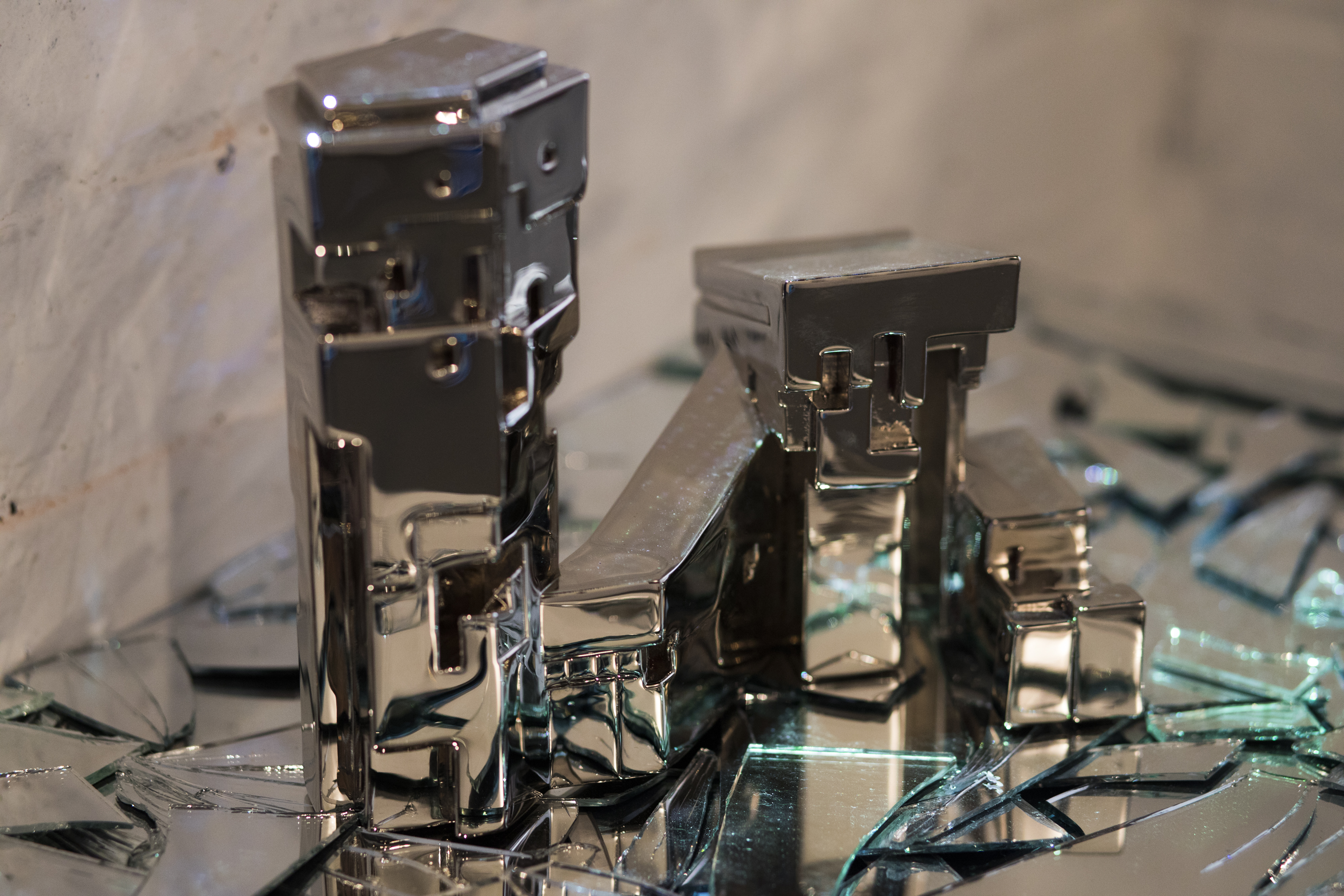 Critical Mass, Metal Coated 3d print, glass mirror, light projection
Inspired by J.G. Ballared's book,High- Rise, this work is a representation of the Ballaredian liminal space.
The book depicts the story of a 40-story modernist tower block, housing 2,000 residents, that over 3 months
descends from civilization to tribalism to savagery. In a mode of self-destruction, the residents begin to withdraw
from the outside world. The Ballaredian space explores the effect of space on the psyches. His buildings which represent
the psychological, project a narrative on to external reality, that the imagination eventually remakes into the world.
The work consists of a reflective 3D printed structure which is situated atop fragments of glass mirror.
The light projection is fragmented by the shattered mirror represents elusive utopian aspirations.

© Michelle C. Gevint 2018